About Dr. Chad Williams...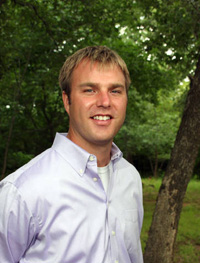 ​Chad was born and raised in a small farming community in northeastern New Mexico. His father is an award winning Corn farmer and his mother is a retired School Teacher. Chad grew up working on the family farm and was active in all the High School sports offered in his small town. His happiest moments in life are when he is far back in the mountains, many miles from civilization, with only a campfire and a few close friends for company. Chad's values and his approach to patient care come from his small town roots, where a person's worth is measured by the strength of their character.
Chad received an academic scholarship to New Mexico State University and then later graduated Cum-Laude from Parker Chiropractic College in Dallas. He has received B.S. Degrees in Anatomy and Health and Wellness and a Doctorate in Chiropractic. He received Parker College awards for Most Outstanding Intern, Best at Technique and Clinical Assistant.
Directly out of Graduate School, Chad and his family moved to a small community in the mountains of Colorado where he worked for two years with his older brother, Dr. Cody Williams, who has been a practicing chiropractic for many years. This experience added the finishing touches to Chad's chiropractic and family wellness education.
Chad's chiropractic and family wellness practice is now located in Grapevine, Texas. He has brought the relaxed small town family chiropractic atmosphere he specializes in to a larger population in the Dallas/Ft. Worth area.